E-Safety
We are E-Safety SMART!
The internet is a fantastic resource overflowing with information, and just like thousands of people all around the world, the pupils at Seaton St Paul's C of E Junior School spend a lot of time using the internet to aid our learning. We access the internet in a variety of different ways during the school day and children are encouraged to use the internet to support their learning outside of school.
This is why it is so important that our pupils learn how to be safe and responsible when browsing online and becoming members of online communities.
E-Safety is introduced to our children at the start of each term during our computing curriculum. In addition to this, it is addressed regularly throughout the year during assemblies, PSHCE lessons and visited in class. We also liaise with Cumbria police who provide assemblies and workshops for us throughout the year. Please visit the policies tab on the 'Our School' section of the website to find our E-Safety policy.
Use the websites below to become SMART about internet safety.
Apps and Social Media
E-Safety Advice for Parents/Carers
Safe Use of YouTube for Parents/Carers
Think then Click Online Safety Rules for Children
E-Safety Guide to Online Apps/Gaming Devices.
E-Safety Leaflet
Family Online Safety Plan
Cumbria Police Online Safety Leaflet - 'Be a Switched on Parent'
Purple Mash Online Safety Guide - Parenting in a Digital World
E-Safety Policy
Please visit the policies tab on the 'Our School' section of the website to find our E-Safety policy.
Online Safety and Technology
The internet is a fantastic resource overflowing with information to help us develop and support our learning. In the recent weeks, we have seen an increase in children discussing various sensitive issues that are occurring in the world based on misinformation from various applications. Online, young people can chance upon inappropriate content and misinformation in various ways including TikTok and Youtube videos which they can find upsetting and frightening. We pride ourselves on providing children with the necessary tools to discuss the problem, block and report the upsetting content. To further safeguard children online we encourage that parental controls are utilised on internet-enabled devices. This will significantly reduce the chances of exposure to age inappropriate content in the future.
We thank you for your support in these matters and we appreciate how difficult it can be navigating the ever changing online space. As always, if you have any queries or concerns please don't hesitate to get in contact and we will strive to support you in the best way possible.
With the recent Snapchat update regarding location settings, here is a reminder regarding how you can keep your young people safe. We are aware of the age limits on the application but are aware that many children discuss the app and think it is a great tool of advice.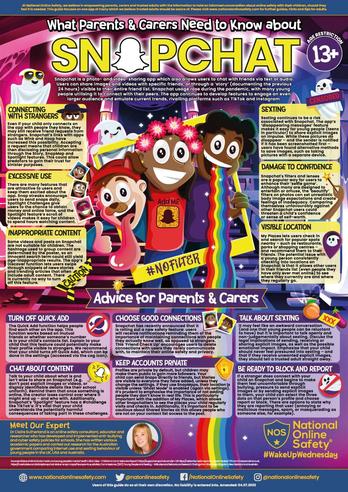 Online Content Warning for all adults:
It has been brought to our attention recently that children have been coming across a sinister character online called Huggy Wuggy. The character has been raising concerns with parents and police alike due to the violent terrifying nature of the killer teddy bear. The bear sings about 'hugging and killing' and asks those watching to 'take their last breath.' These videos have been circulating on both Youtube and TikTok. Police have issued a warning about the character because there have been cases of children recreating the bear's actions on playgrounds around the country. One line says: 'I could hug you here forever, until you breathe your last breath together… My teeth are sharp and ready, in my grasp, yeah they're deadly.' The blue bear also invites you to 'lean in for a spine-breaking embrace.'
On this post we have outlined some top tips about how you can approach this topic and other online safety concerns:
• If your child has not mentioned Huggy Wuggy or Poppy Playtime, please don't name it. It could pique their curiosity which could lead to them searching for the content themselves on platforms they might have access to.
• If you hear a child in your care mention Huggy Wuggy, pause and remain calm. It could be that they have overheard a conversation about it, it doesn't necessarily mean they have viewed the content or have an understanding of the character.
• Ask them about the content they enjoy watching online, and if anything they've seen has ever made them or their friends upset or scared.
• If they have seen anything upsetting, reassure them that they are safe. It is important that children and young people know they can come and speak to you without fear of judgement. If necessary, ask them to show you the video or game and follow appropriate reporting and blocking procedures if you are concerned.
• If you see content on social media or in the news regarding Huggy Wuggy or Poppy Playtime, think before you share it publicly. It may be more helpful to share a credible article with practical advice privately, e.g. through private messaging.
• Use Trusted Adult Resources to teach young people about the importance of seeking help if something worries or upset them, such as the Online Safety leaflet we sent out recently or our website guides.
•If your child is having nightmares or is anxious about something they've watched, it's important to have a conversation about expressing their feelings.
If you require any further advice or information then please contact school and we can give you further support. Please remember we are always here to help!
Huggy Wuggy Image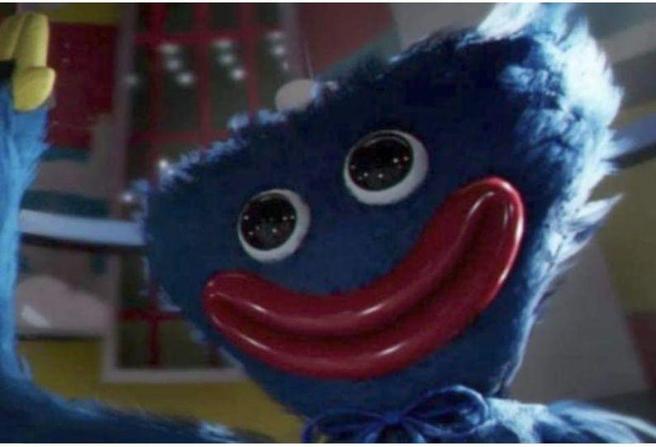 A guide with tips such as disabling the search option, restricting viewing time and monitoring the watch history on Kids Youtube.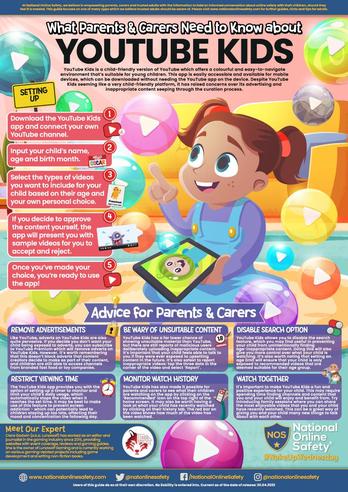 A guide about inappropriate content sharing and what you need to be aware of

We had a brilliant online safety session with our local PCSO Hannah Donaughee discussing strategies adults can use to keep children safe. Thank you to everyone for attending last night, we appreciate the support we received from you.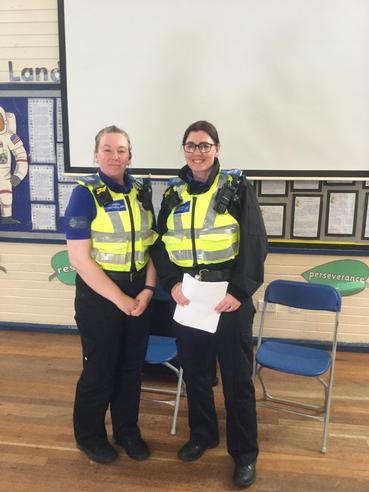 Everything you need to know about the application Tik Tok.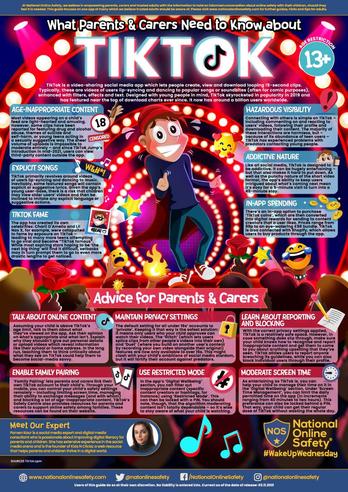 How to discuss upsetting content and support young people.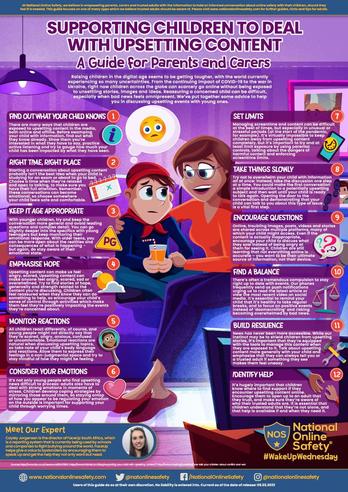 How to stay safe and access age appropriate content.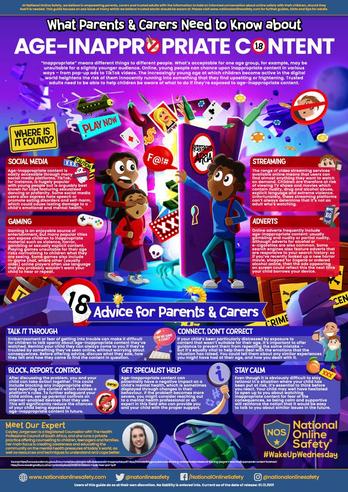 Online Safety Day
'All fun and games? Exploring respect and relationships online'
On Tuesday 8th February we celebrated Online Safety day in school, exploring the theme of respectful relationships online. We all explored our roles in creating a safer internet space, whether it was whilst gaming and interacting with our friends and peers. Years 5 and 6 created a recipe using ingredients that would help to make the internet a kinder, happier, healthier place for everyone. Whereas, Years 3 and 4 created a gaming guide to explore how we can give advice to people about their conversations online.
Way to Show Kindness Whilst Being Online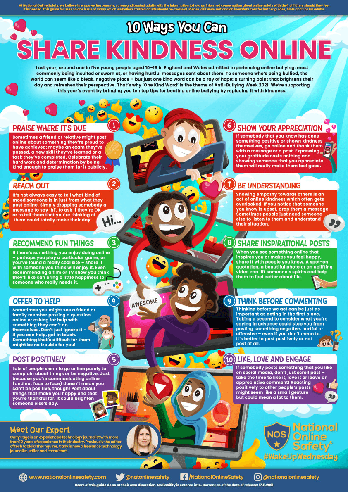 Ways to Stay Safe on Snapchat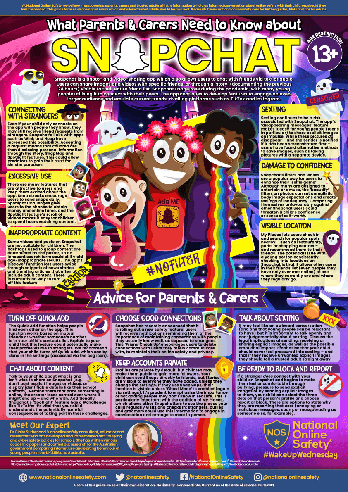 We are aware of the new Netflix series Squid Game. This is rated at age 15 and above. The content of this show is not deemed appropriate for our pupils. Please could you monitor your children's account.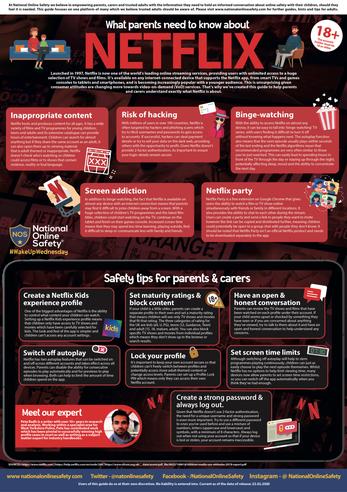 Ways to Support Mental Wellbeing On and Offline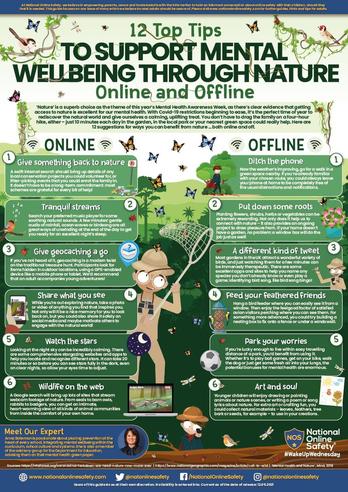 PC Donaughee delivered an assembly of ways to stay safe online.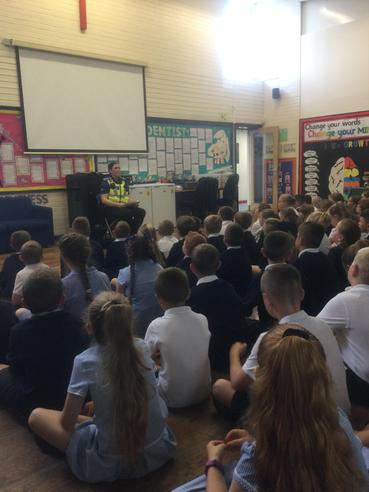 Ways To Stay Safe Online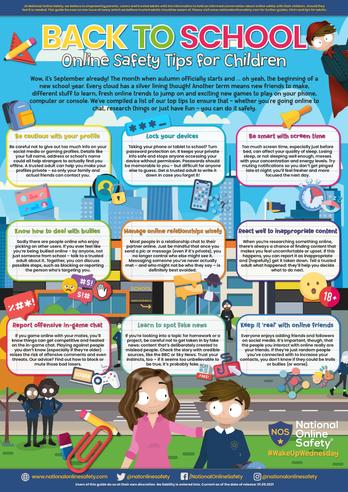 Information About Followers on Social Media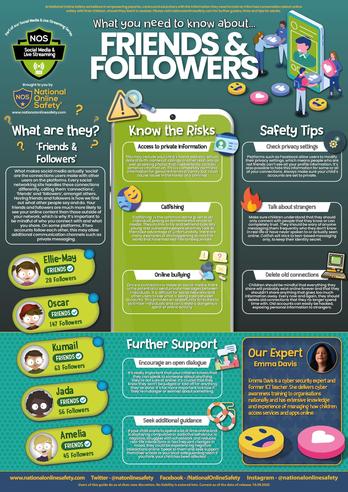 Internet Safety Day Guidance
Information About Age Ratings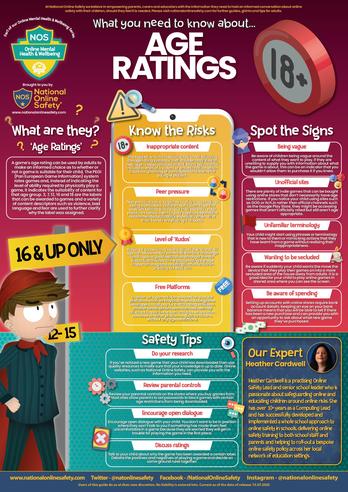 Information About Fake News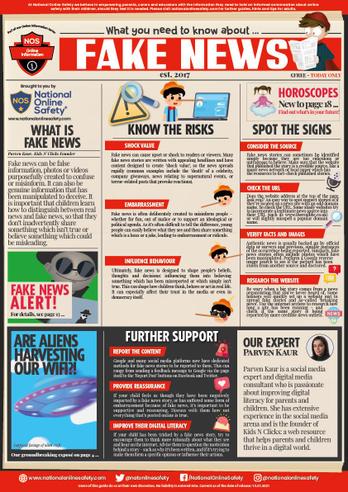 Here Are Some Useful Ways To Stay Safe When Playing Among Us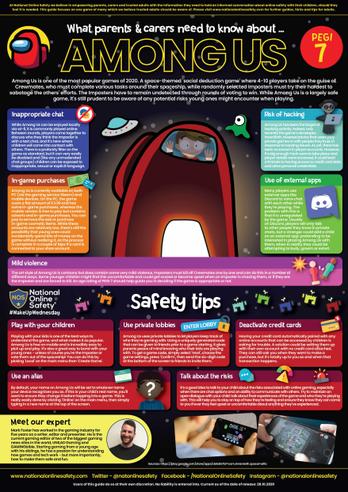 Ways To Stay Safe Using New Devices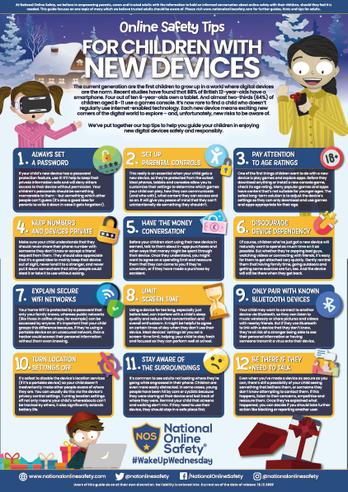 Ways To Stay Safe Using Zoom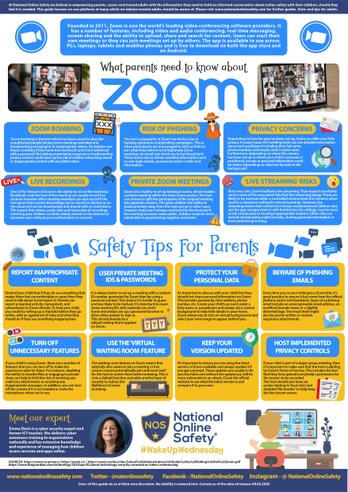 How To Keep Safe When Using A Play Station 5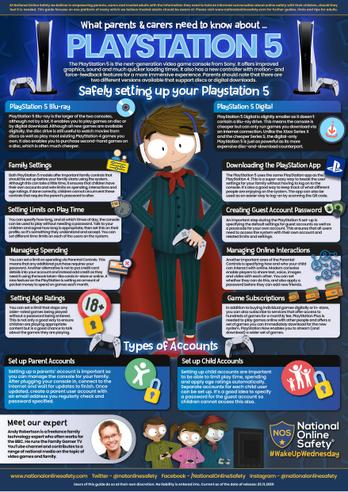 Ways To Be Kind Online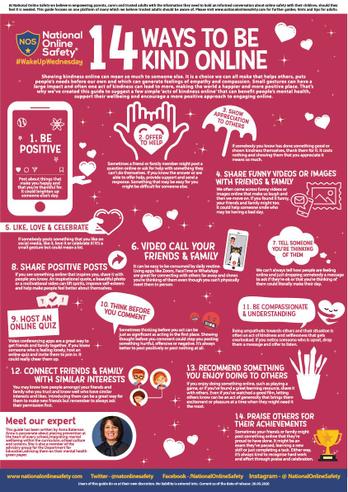 How to Keep Safe When Using TikTok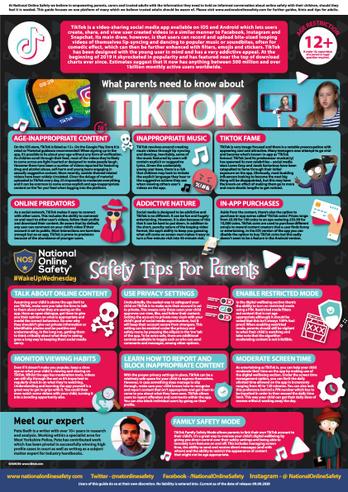 How to Keep Safe When Using Facebook Messenger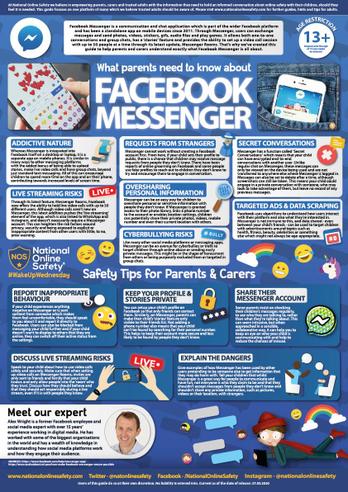 14 Ways to Be Kind Online :)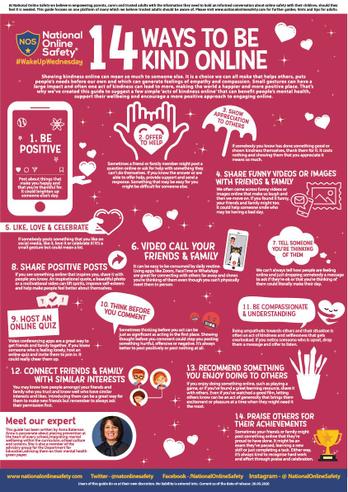 Useful Information About How to Stay Safe When Using Your Playstation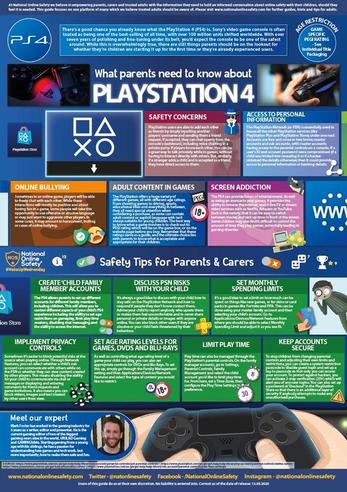 Useful Information for Parents about Zoom and Houseparty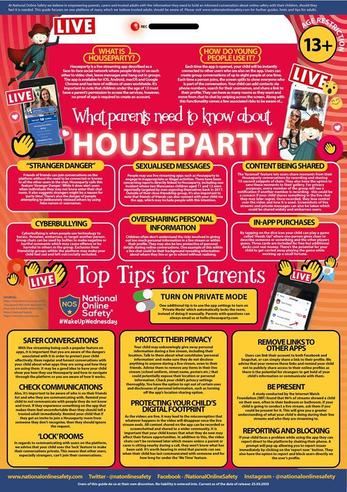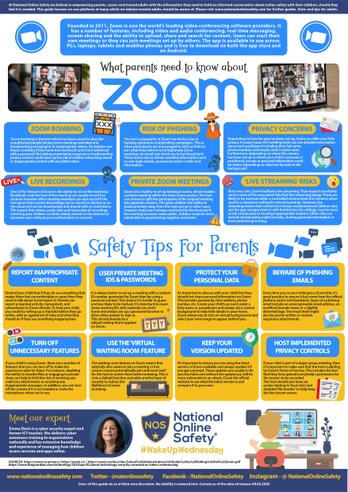 Fortnite Information for Parents
Fortnite is a popular online video game where players compete to be the last person standing in a post-apocalyptic world. The most popular version is Fortnite: Battle Royale, which sees up to 100 players pitted against each other to stay alive on an island. Players can build and demolish structures, and collect weapons, supplies and armour to help them along the way. Players shoot each other using a range of lethal weapons, but the brightly-coloured, cartoon-style graphics and lack of bloodshed mean it doesn't feel too gory or graphic. To play, the age recommendation is 12 and above due to 'mild violence', although you don't have to provide your age when creating an account, so younger children can still log on easily. Communication between players: a chat function allows players to talk to each other either over a headset and microphone, or using messaging. Children could use it to speak to strangers, or it could put them at risk of cyberbullying. There is also the risk of:  Addictive nature of the game: reports tell of children staying up all night to play,  Falling asleep in lessons after playing for too long. Advice for Parents  Use the parental controls on the gaming device.  Turn off the voice chat feature and speak to your child to make sure they know this feature exists, and encourage them to use the options below if they encounter someone who is offensive or inappropriate.  Make sure your child knows how to report inappropriate behaviour. You or your child can report players who make them uncomfortable using the in-game feedback tool (located in the main menu). The National Society for the Prevention of Cruelty to Children (NSPCC) has a range of resources for parents on internet safety. https://www.nspcc.org.uk/preventing-abuse/keeping-children-safe/online-safety/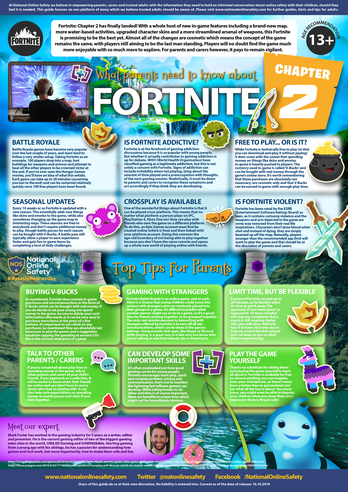 Keeping Children Safe Online
Every year PC Lindsay Irving , Children and Young Persons' Officer and PC2143 Lisa Jackson deliver an excellent Keeping Children Safe Online Workshop to families of our children. Those who attended feel much more informed and received clear information about how to protect their children online.
Promoting Online Safety in School