Sport Provision
We are very proud of our Sport Provision at Seaton St. Paul's C of E Junior School:
Mr Wright (our specialist sports coach) and his team come in to teach PE every afternoon.
In conjunction with our PE Leader, Mr Wright leads staff CPD in the development of key teaching skills. A software programme is used on iPADs that enables the planning, assessing and recording of children's activities. The iPADs are used when children watch video content. Children can also record their own learning journey too. His team also teaches a 5S programme that helps the children develop their skills. This focuses on: strength, stamina, speed, suppleness and skills.
Mr Wright and his team also deliver Healthy Ways sessions. The children learn how to stay healthy and identify the food groups that we need.
As a school we engage with local sports providers to deliver a comprehensive after school sports programme. These clubs include karate, multi-skills, football, hockey, gymnastics, cricket and a fun PE club. There's something for everyone!
Our sports teams have had excellent success in athletics, football, hockey, tennis, cricket, handball, dodgeball and swimming galas.
We have a Gifted and Talented extra- curricular sports club which links into the Allerdale Multi-Skill Academy.
We dedicate a week of our Sport Curriculum to Healthy Eating.
We celebrate sporting achievements in and out of school during weekly Celebration Worship.
Year 5 and 6 Sports Leaders deliver an 'Active Play Programme' which motivates their peers to increase activity levels. They plan and lead activities each lunchtime and are a wonderful example to others.
Here are some examples of what our children said during our Sport Pupil Voice:
"We learn that is is important to never give up and get support from our team mates."
"PE keeps us fit and healthy now and gives us lots of opportunities for the future."
School Games Mark Certificate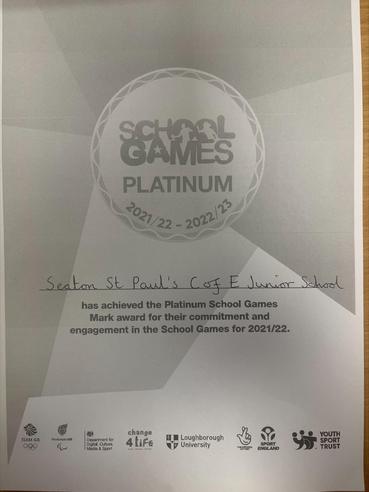 Well done to some of our Year 5 children who took part in a football competition today.⚽️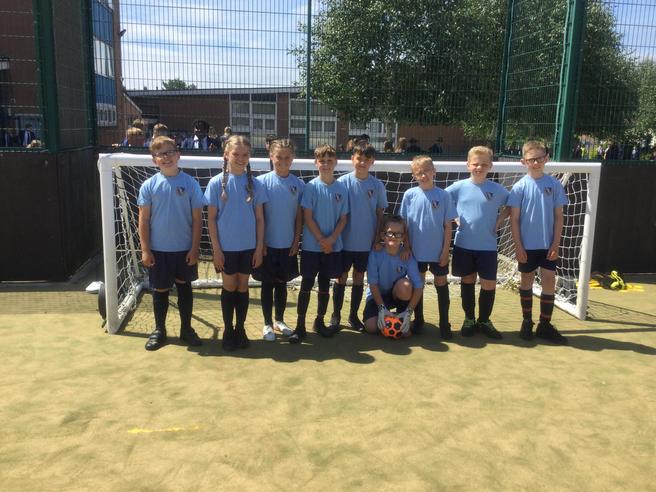 Well done to some of our Year 4 children who came 4th in their football competition.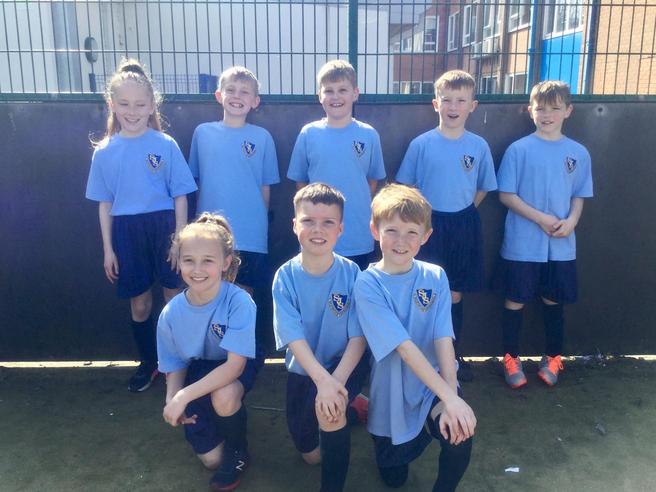 Well done to our swimmers of the week in 3Ni. Everyone has done brilliantly this week!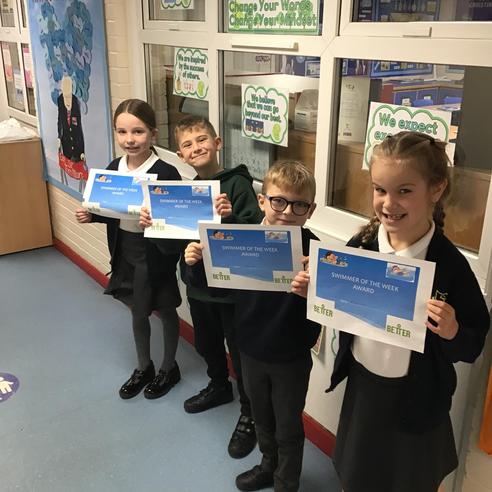 Well done to our boccia team with their competition this week.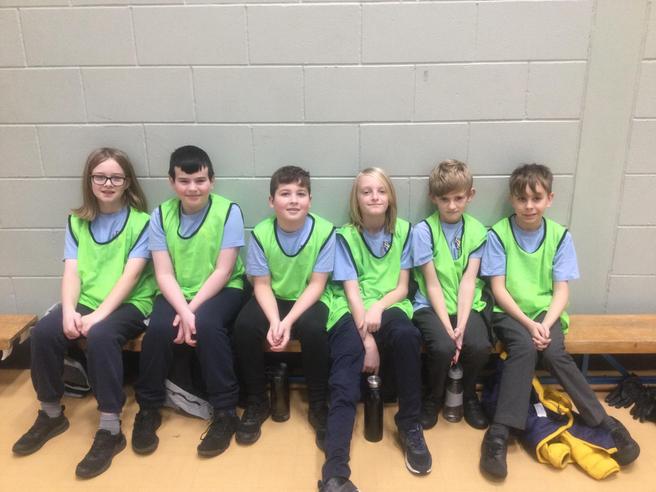 Well done to Zander and Xander in 3Ni, who have completed fantastic work over the last few weeks as part of their healthy ways programme with Mr Wright.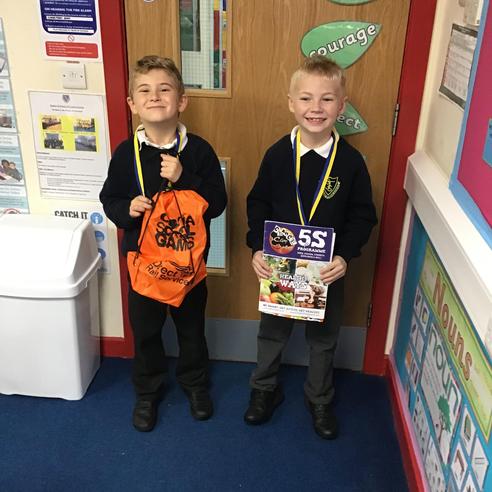 Well done to Zayn and Esme in 3N for winning the Allerdale Primary School's virtual squat jump challenge. 🥇🥇